Jazz's 2009 Litter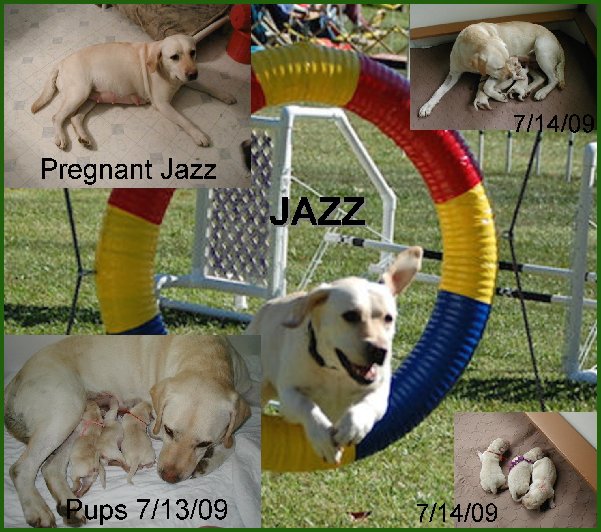 Our Jazz (Dunn's Marsh All That Jazz JH, RAE, NA, WC) was bred to Strider (CH Topform's I'm Steppin' Out CDX, RAE, NA, NAJ).
She had three yellow pups (2 females, 1 male) who were born on 7/12/09 (sadly the other three in the litter were stillborn, the heartbreak of breeding dogs). We have left their photos up so you can see what our pups typically look like as they grow up. These puppies are now 11 months old and are in loving homes.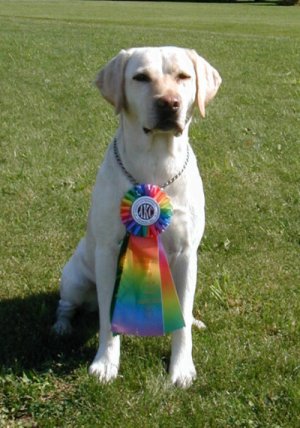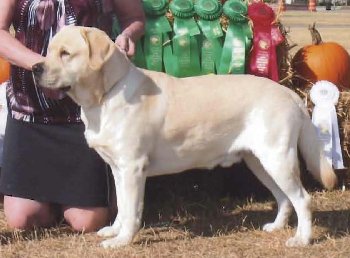 Jazz (left) and Strider (right)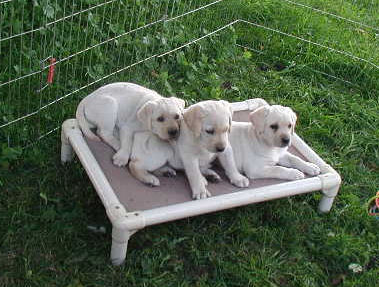 Pups posing together at almost 8 weeks.
Company is important for pups to be well socialized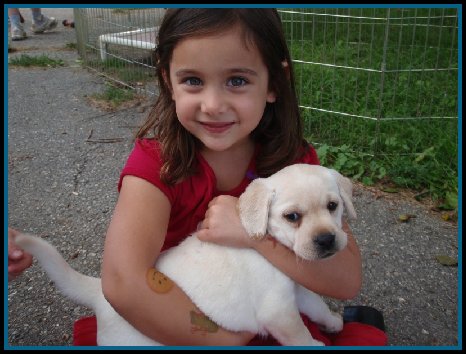 The male puppy making a new friend at age 6 weeks.
Puppy Photos at 3 Weeks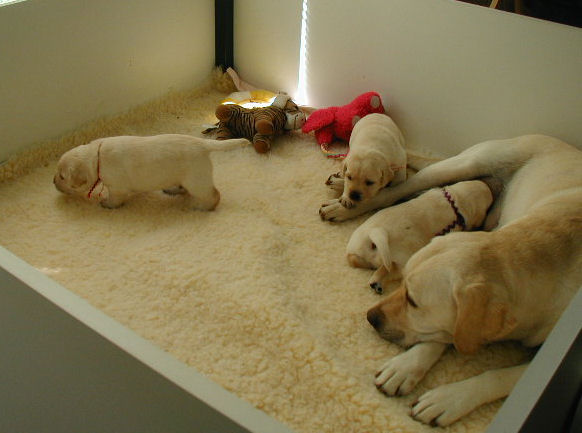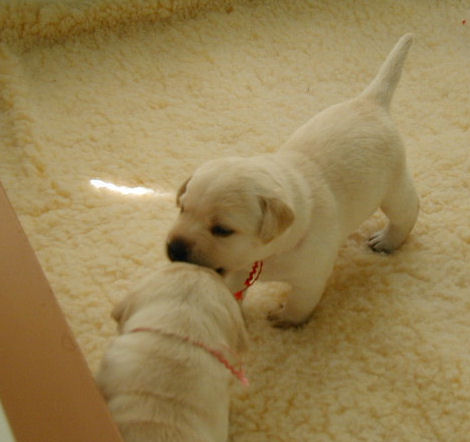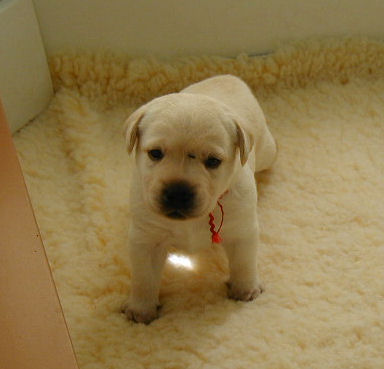 Mr. Red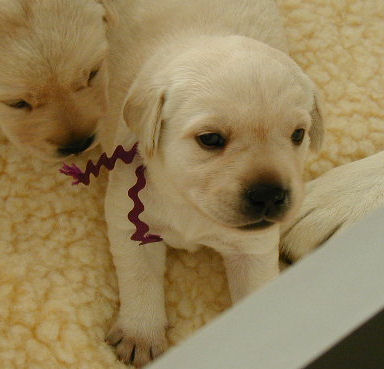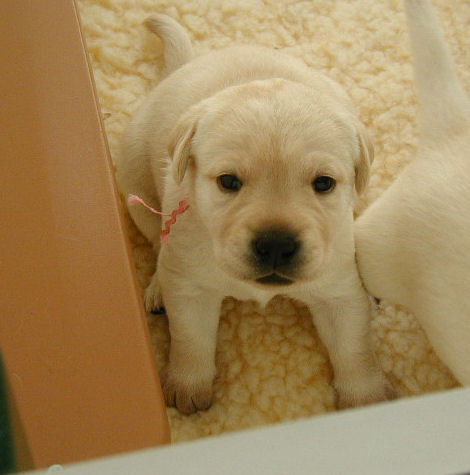 Miss Purple (L) and Miss Pink
Puppy Photos at 4 Weeks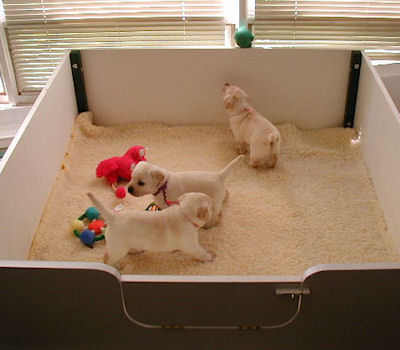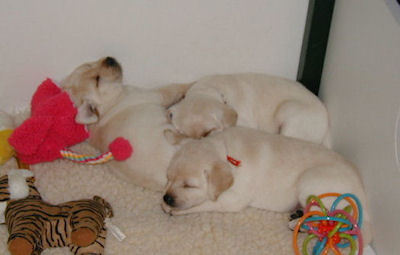 Puppy Photos at 5 Weeks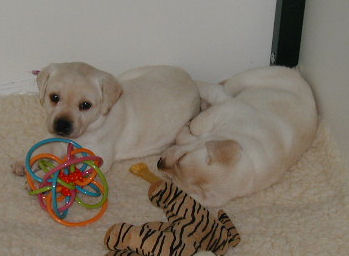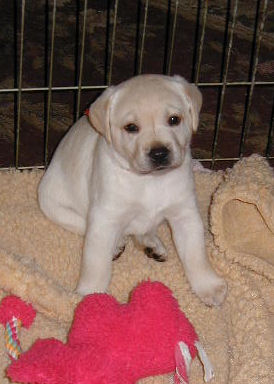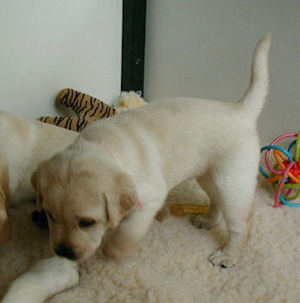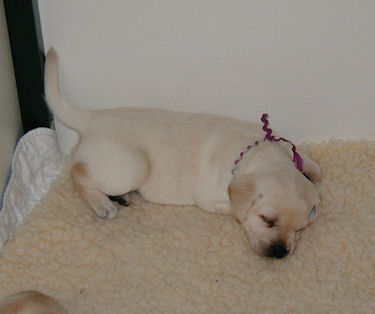 Puppy Photos at 6 Weeks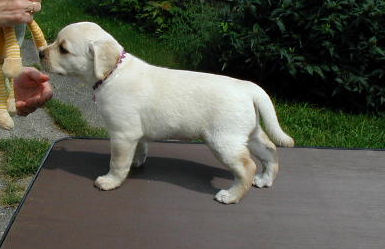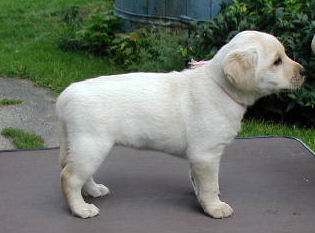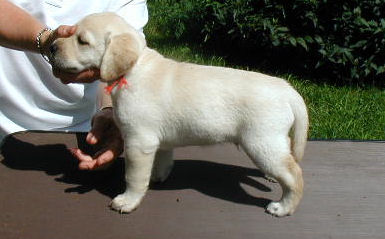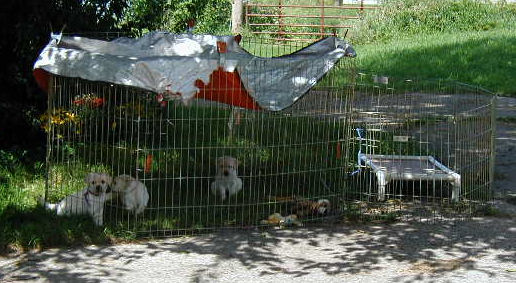 Puppies really enjoy their outside time. These were not as innocent as they look. They were really in the process of digging a hole to China when we weren't watching!
Puppy Photos at 7 Weeks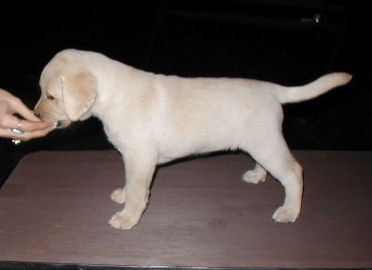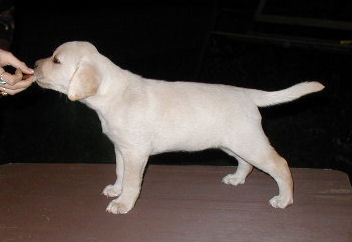 Miss Pink (left). Miss Purple (right).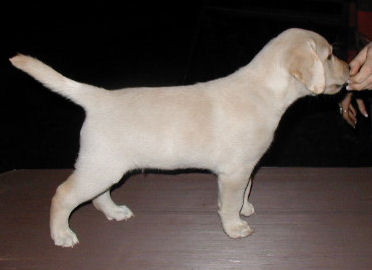 Mr. Red.
Puppy Photos at 8 Weeks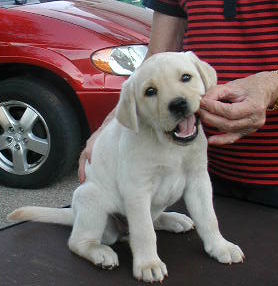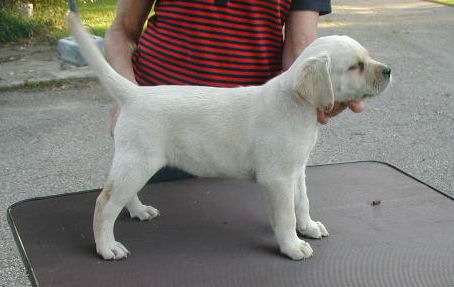 Miss Pink, now called "Avi" (left). Miss Purple, now called "River" (right).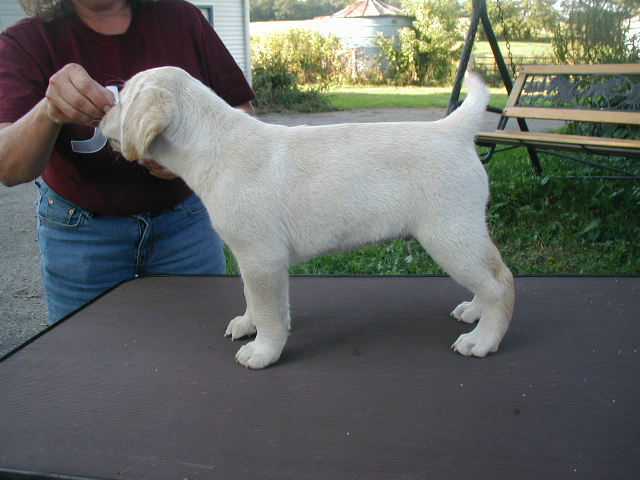 Mr. Red, now called "Gunner".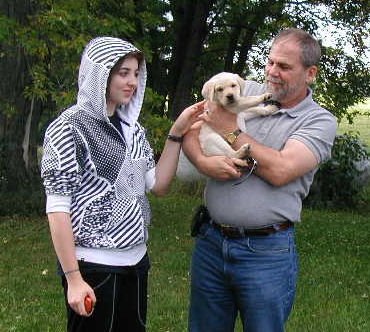 Avi going home with her new family on 9/7/09.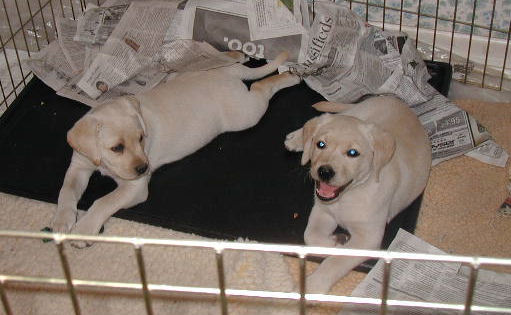 River and Gunner hanging out 9/11/09. River lives with us. She has started obedience, agility and field training and is a quick learner. Gunner is now living in a wonderful home in Ohio and trains with his "Uncle Caleb" (Jazz's brother) at Papp's Dog Training. He already has his Rally Novice title and is qualified for the All Star Obedience tournament in Rally at age 10 months.
Please note we do NOT sell puppies over the internet. We only have occasional litters and prospective owners are interviewed and references are requested. We care about the homes our puppies go to so we prefer to meet you in person to make sure you are a right match for any available puppies. We only place puppies with those who can commit to having a dog for up to 14 or 15 years since we have good longevity in our blood lines. We do understand that life circumstances can change and in that rare case where a family had to give up a puppy we have placed, that dog would come back to us no matter what age (this has happened only twice in over 20 years).
Contact deb @dunnsmarshlabs.com for more info on our dogs.
Here is a recap from our 2/05 litter that we have left up so others can see the work and loving care that goes into raising a litter of puppies at our house. Each litter is raised in a similar manner to the one followed in this diary. We hope that sharing some of our experiences with raising a litter will be informative to those thinking of purchasing a Lab puppy in the future or possibly breeding their Labrador Retriever.