Training Programs at Dale Creek Gundogs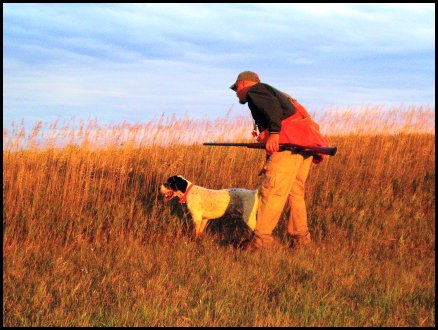 We will be offering two weekend long training seminars in 2009. A Pointing Dog Seminar will be held March 27, 28 and 29th and a Retriever Seminar will be held June 26, 27 and 28th. Download a flyer for more information.
At Dale Creek Gundogs our goal is to produce a well-rounded, quality gundog that has been exposed to many real life hunting situations. This ensures that the owner and his/her dog will have a successful working relationship.
TRAINING PROGRAMS
We offer all breed training -- pointers, retrievers and spaniels, etc.
•Variety of game bird species available for training -- quail, chuckar, pheasant, Hungarian partridge, pigeons and ducks
•Successful and humane training is individually designed for each dog
•Hunt Tests -- retrievers, pointers, spaniels
•Field Trials -- pointers (walking, horseback, cover trials)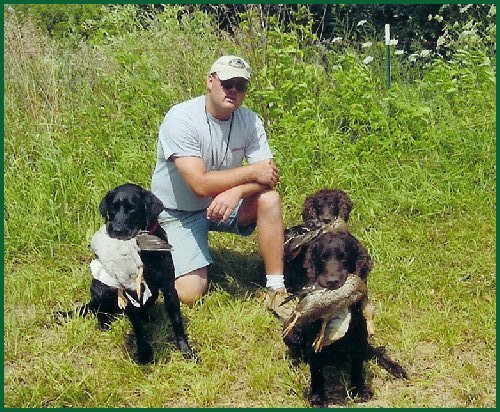 SERVICES AVAILABLE INCLUDE
• assessment and consultation
• learning and use of electronics in training
• force fetching
• correction of problem behaviors
• basic obedience training
• guiding for waterfowl and upland birds
•breeding American Water Spaniels, English Pointers and English Setters
•Presenter of seminars and demonstrations on dog training as well as other topics
•Featured in numerous articles in the Outdoor Section of the Milwaukee Journal Sentinel
TRAINING RATES
•$140/week plus birds
•Individual session (one on one) $45/hour plus birds
Contact Tom for further information.