American Water Spaniels at Dale Creek Gundogs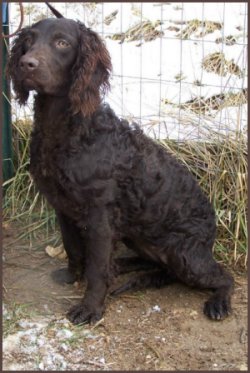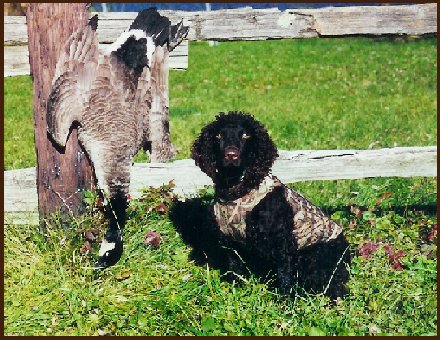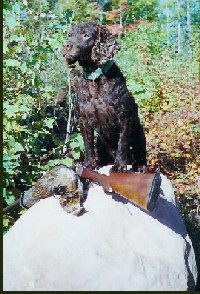 We had a litter born on 12/11/08 out of Scout and Wyatt. There is 1male available.
Pearl will be bred to Wyatt - American Water Spaniels - pups due early summer/late summer.
Call us for more information at 262-514-4747.
HISTORY OF OUR BREEDING PROGRAM
In 1984 the first American Water Spaniel was introduced into the Waite family and Dale Creek Kennels. She was a cuddly little female pup; a present for my brother.
With 25 years of dog training expertise and two boys who knew they would finally get the chance to show dad he wasn't the only dog trainer in the family, Dale Creek American Water Spaniels was established. Seven generations have now carried on the traits of temperament, hunting ability and conformation that we have selectively bred for since that first puppy arrived.
The American Water Spaniel is not a very well known breed and has a fairly small gene pool. Much of that gene pool is located here in Wisconsin, the place of the breed's origin. Our dogs have a combination of many different bloodlines including Swan Lake, Bovee, and Night Hawk. The majority of our line though is our own breeding, produced through select line breeding of our bitch line then out crossing to another line to keep the genetics healthy. So far our program has been extremely successful in producing dogs that have great temperaments, a sound build and make wonderful pets while also excelling in the field, both in water and on land.