Welcome to the Pug Nursery at Dunn's Marsh!

We had our first litter of Pugs on 1/4/2004.
Proud parents are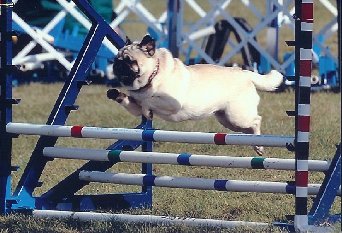 U-AGI J-K's Velvet Lily NAJ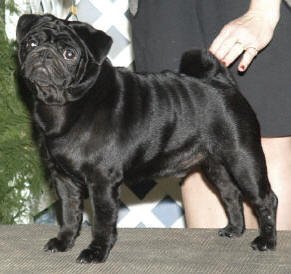 and CH Daggit Farms Harry Potter.
Harry is now a Toy Group winner!!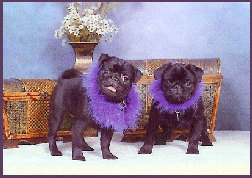 Sprout (left) and Sprite at age 4 1/2 months, May 2004.

These puppies are NOT for sale, photos are here for the enjoyment of our visitors.
PHOTOS at age 8 weeks.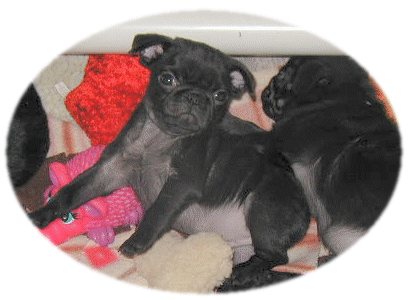 This is Dunn's Marsh Gryffindor (Gryffin), our only boy who is now residing in Santa Cruz, CA.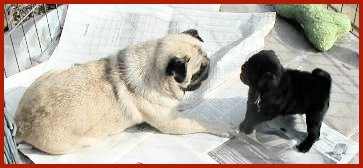 Miss Blue (now officially known as Dunn's Marsh Lil' Sprout or "Sprout"), getting a talking to from her mother!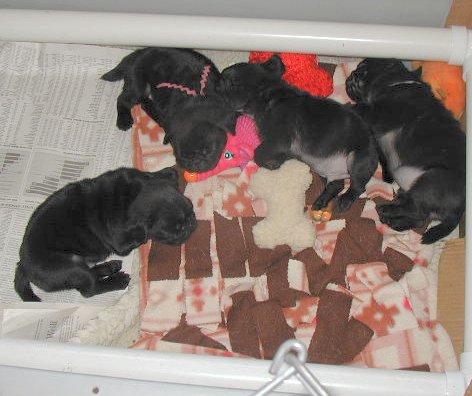 Naptime, age 7 1/2 weeks.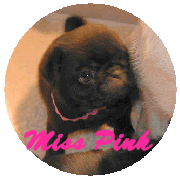 Miss Pink is now our Dunn's Marsh House Elf or "Sprite" to her friends.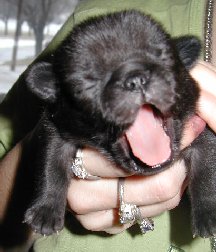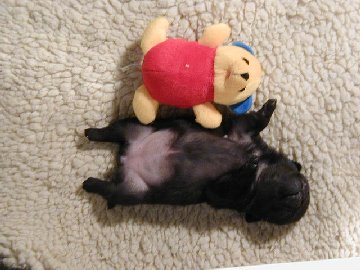 One of the girls with a very small toy for size comparison.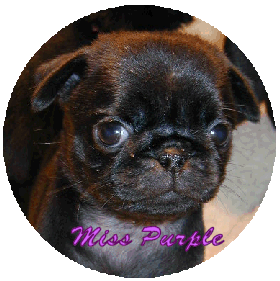 Miss Purple is now called Willow (Dunn's Marsh Dark Willow) and happily living in Illinois.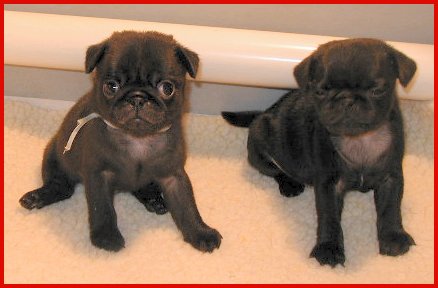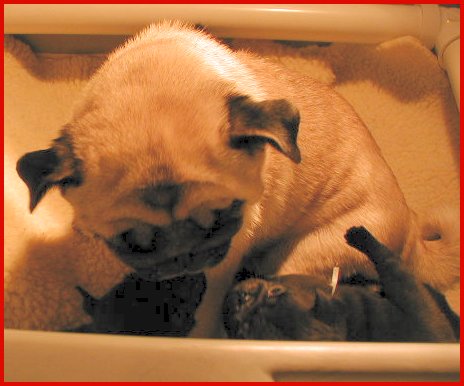 Lily plays with her babies.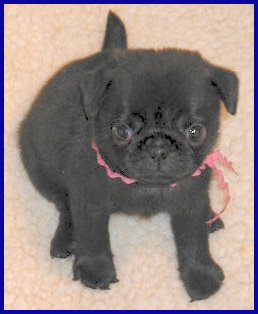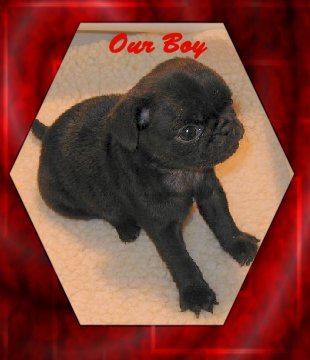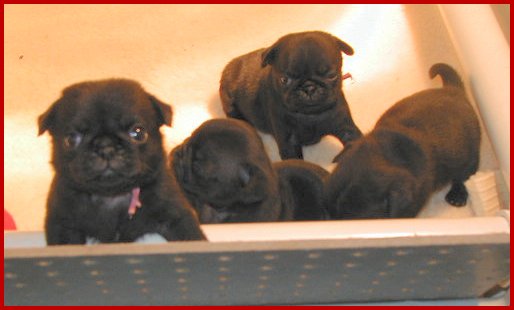 Let Us Out!!!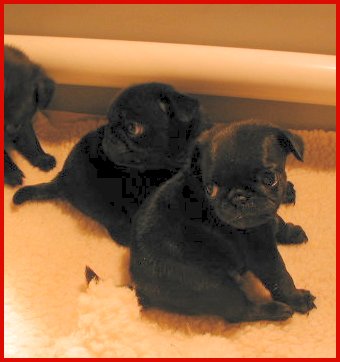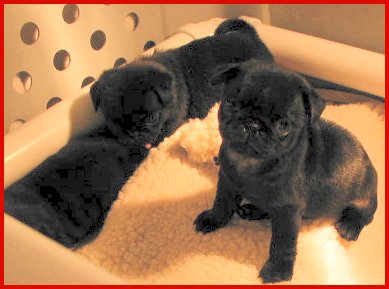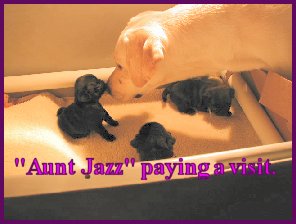 We are supporters of Pug Rescue.
Return to Dunn's Marsh Labs
Web page design by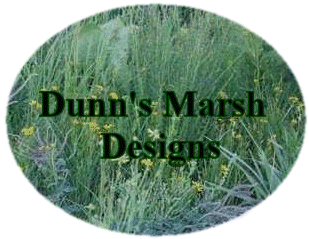 © 2004 Deb Hamele,Dunn's Marsh Labradors/Dunn's Marsh Designs. All rights reserved.